Tsuruda releases gut-wrenching half-time EP, 'Lifeline' + spring 2020 tour dates
Thomas Jay Tsuruda is no stranger to musical discipline. Classically trained in keys, strings, and singing since his K-12 days, it may come as no surprise that Tsuruda fell into music production at just fifteen. Drawing on inspirations from Madlib and Flying Lotus, Tsuruda's left-field style is diversified and intelligent, laced with hip-hop elements and heavy half-time. Now the West Coast bass producer has delivered his next EP, a five-track package entitled Lifeline.
Taken as a whole, the offering is dripping with heavy, gut-wrenching half-time, paralyzing bass lines, and wonky twists and turns that are both unpredictable and hard to miss. On their own, each track is going to be seismic on the road. What perfect timing too as Tsuruda is about gearing up for tour with Alix Perez beginning March 13 in Canada and running through April 18 with a last stop in Boston.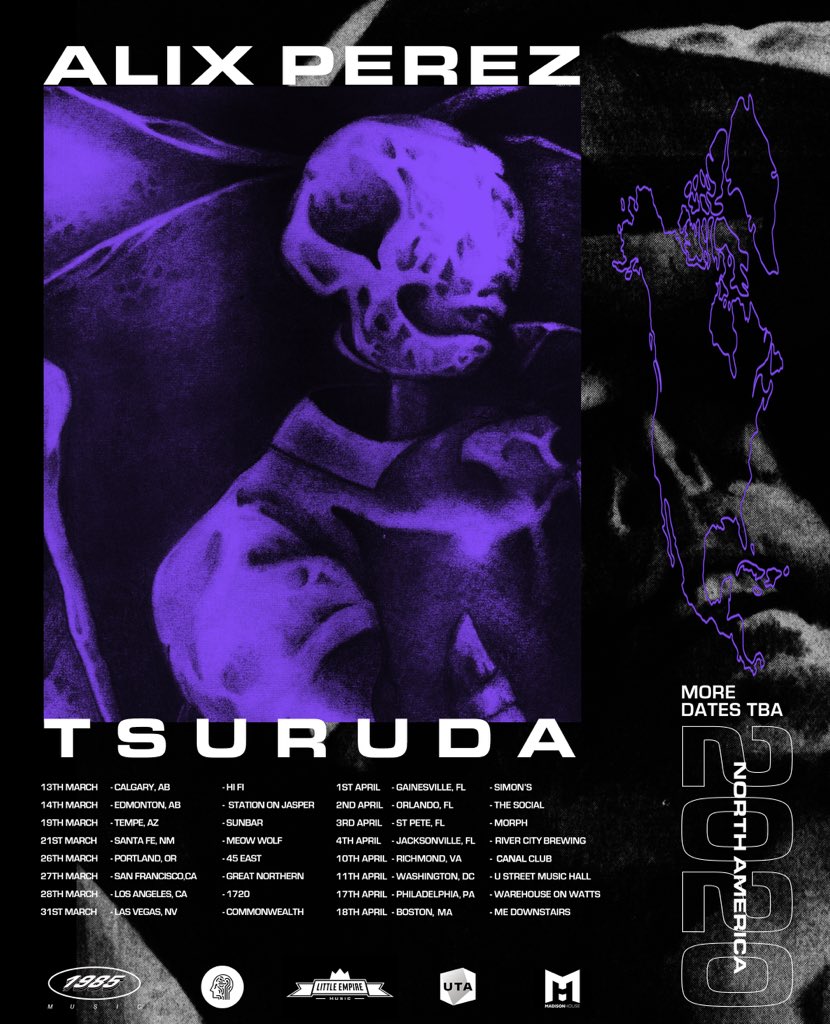 UPDATE: March 13, 3:03pm: The tour has been cancelled due to coronavirus.
18 shows cancelled. Absolute wounder, but trying to stay positive. Be nice to each other over the next few. It's going to get tough. Please read for info. We'll be back @tsuruda pic.twitter.com/6Ivtqj0vCP

— __Alix_Perez__ (@AlixPerez) March 13, 2020
Information seeker. Dog lover. PhD drop out. College professor by day, EDM photographer by night.