Above & Beyond team with Zoë Johnston for a lucid acoustic composition, 'Always' [WATCH]
Above & Beyond have been a fixture in trance for 18 years. When the global trance moguls make a move, the dance music world tunes in with intensity and fervor. On the heels of their North American "Common Ground" tour announcement, the London-based trio have also been teasing a steady stream of releases from their fourth full-length studio album by the same name. Arriving as the LP's third single, "Always" is a chilling, all-acoustic ballad featuring the haunting vocals of the group's favorite musical muse Zoë Johnston.
"Always" is a lucid composition about comfort and consolation in the face of need. Perched atop the clouds in the French Alps, director Daniel Sharp perfectly captures the height and grandeur of the song's lyrical content in visual form. Speaking to the song's message, Zoë Johnston perfectly sums the track's masterful songwriting and delivery that tugs deep into the heart strings:
"The song acknowledges that those who are there for us no matter what still have the choice to walk away. They could choose to disappear, or backtrack on a commitment to love us, but the fact that they don't is what makes their love evermore extraordinary and precious to us."
Above & Beyond's Common Ground LP is out on January 26, 2018 on Anjunabeats. The release coincides with their most ambitious tour to date, which kicked off in Los Angeles last month, and picks up along the East Coast this month. Every ticket sold on (excluding Canada dates) comes with a CD copy of the album.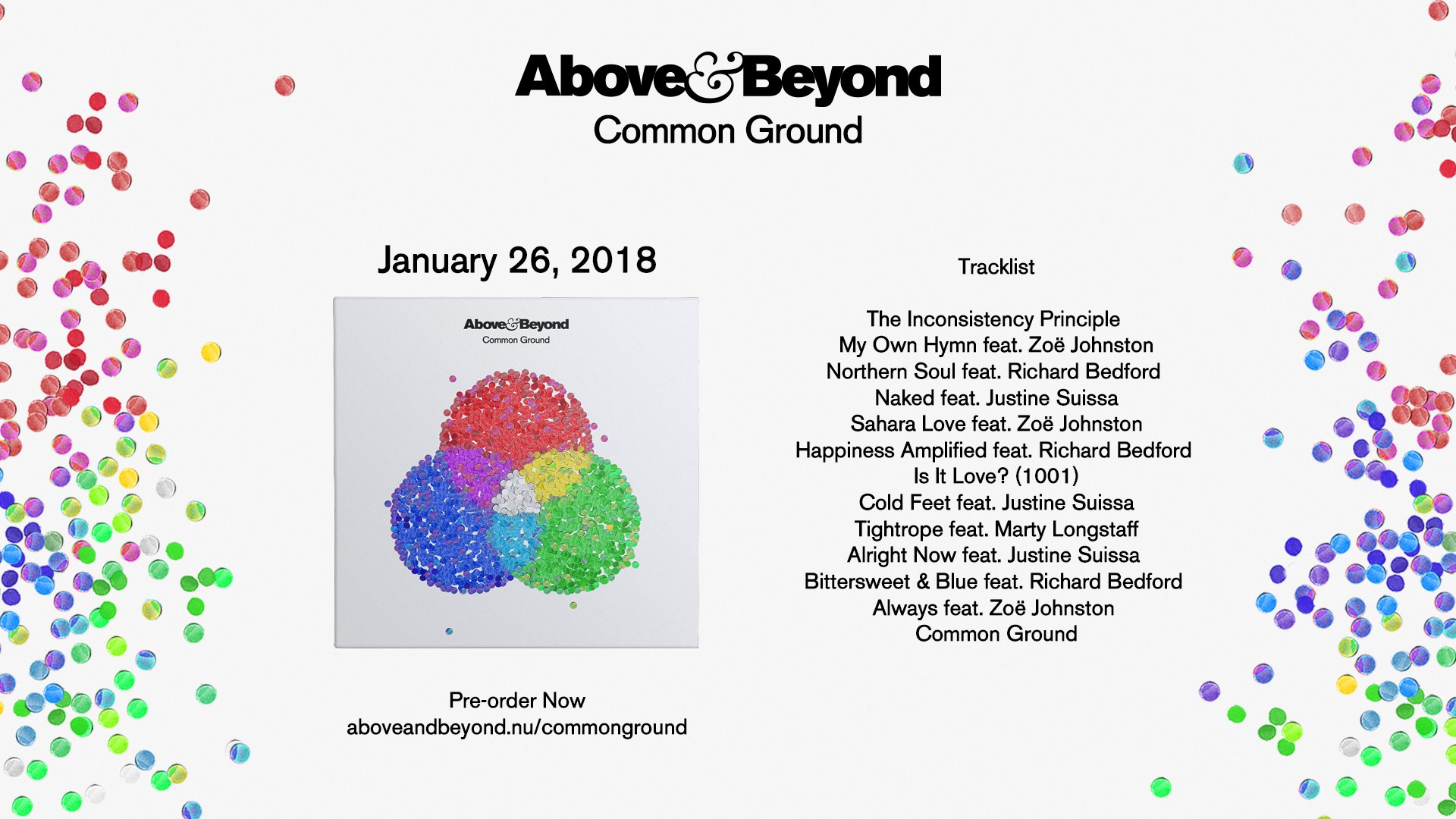 Information seeker. Dog lover. PhD drop out. College professor by day, EDM photographer by night.