BTSM announce Futuristic Thriller tour with dark Blanke collaboration, 'Time Travel'
Black Tiger Sex Machine (BTSM) have been a mainstay on the dance music scene for almost a decade. The Montreal-based trio, consisting of Marc Chagnon, Julien Maranda and Patrick Barry, have played nearly every major festival in the world since their 2011 debut album, Drama, and have toured extensively along the way. Now BTSM is primed for their brand new Futuristic Thriller tour, which will be hitting North American cities through April.
To celebrate, the veteran electro trio has released a heavy collaboration with Blanke, "Time Travel," out now on BTSM's imprint, Kannibalen Records. The track marks the second collaboration between the two, following last year's "Hacker." Blanke even went as far to call it the heaviest song he's released to date over Twitter. Heavy and dark, the four-minute track flows with budding intensity, seismic drops, dark samples, and girtty electro shreds.
Check out the tune, BTSM's tour announce, and Futuristic Thriller dates below.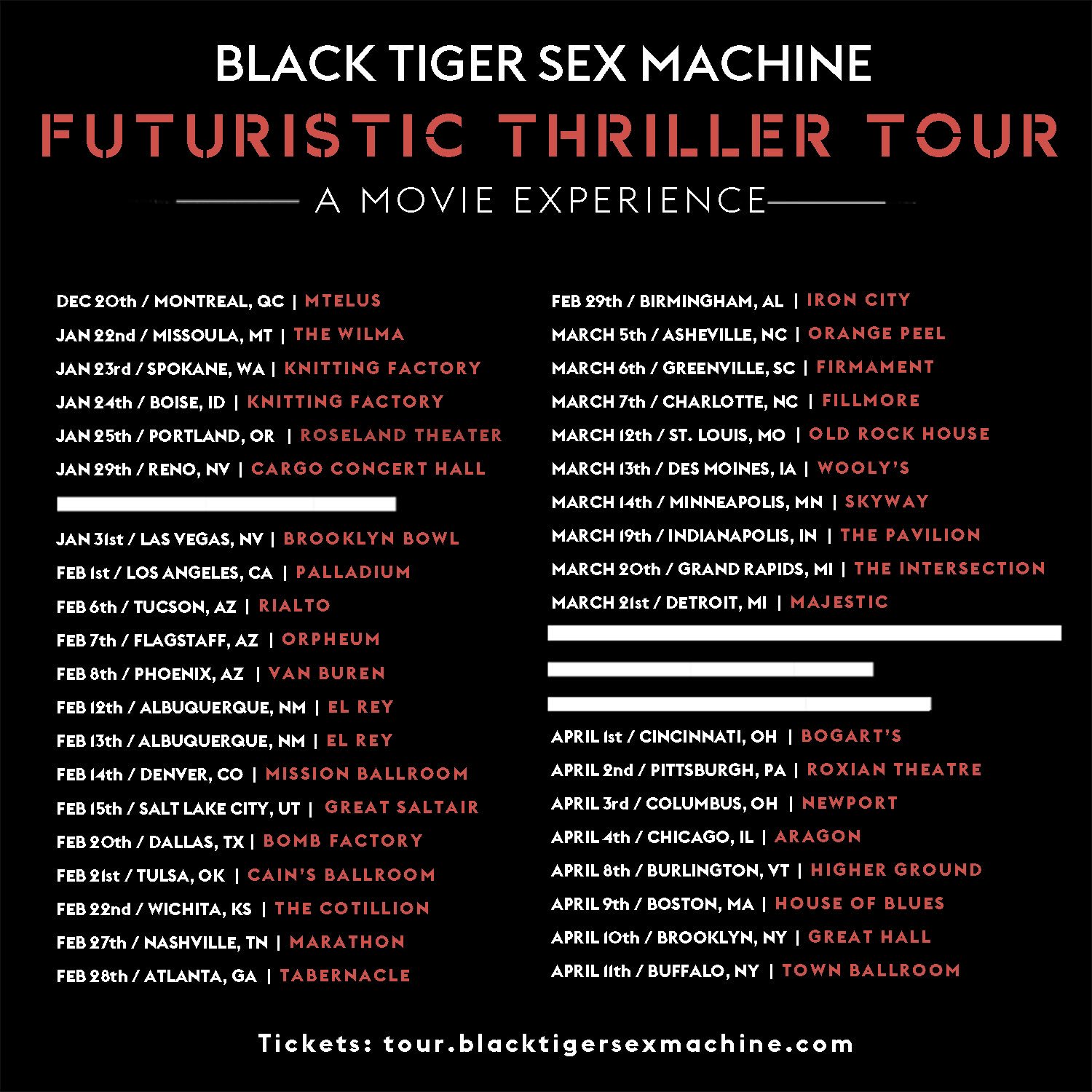 Information seeker. Dog lover. PhD drop out. College professor by day, EDM photographer by night.