Tune into Ultra Music Festival day two, live streaming now
Ultra Music Festival's 21st incarnation didn't exactly go off without a hitch yesterday. From thousands of attendee being stranded on Virginia Key due to shuttle transportation issues to a fire breaking out on the grounds, organizers are doing everything possible to detract from the near-calamitous events.
Whatever the case, the music was certainly still the high point of the night, with Carl Cox lighting up the Carl Cox megastructure, Alesso and Dog Blood delivering noteworthy performances, and marshmello closing out the mainstage.
Now Ultra has released their night two events with some exciting artists taking the global arena. Tune into for NGHTMRE and SLANDER Presents GUD VIBRATIONS into G JONES, then get a full dose of house with Hot Since 82 and Tchami, before embarking on the first-ever Gigantic NGHTMRE performance. The events continue to grow with The Martinez Brothers and Armin van Buuren, Jamie Jones b2b Joseph Capriati, Illenium's Ultra debut, ZEDD, Martin Garrix, and the highly-anticipated world premiere of deadmau5's Cube 3.0.
One thing is for certain: Ultra night two has a power-house evening in store. View the full schedule below and tune into UMF TV beginning at 5pm ET.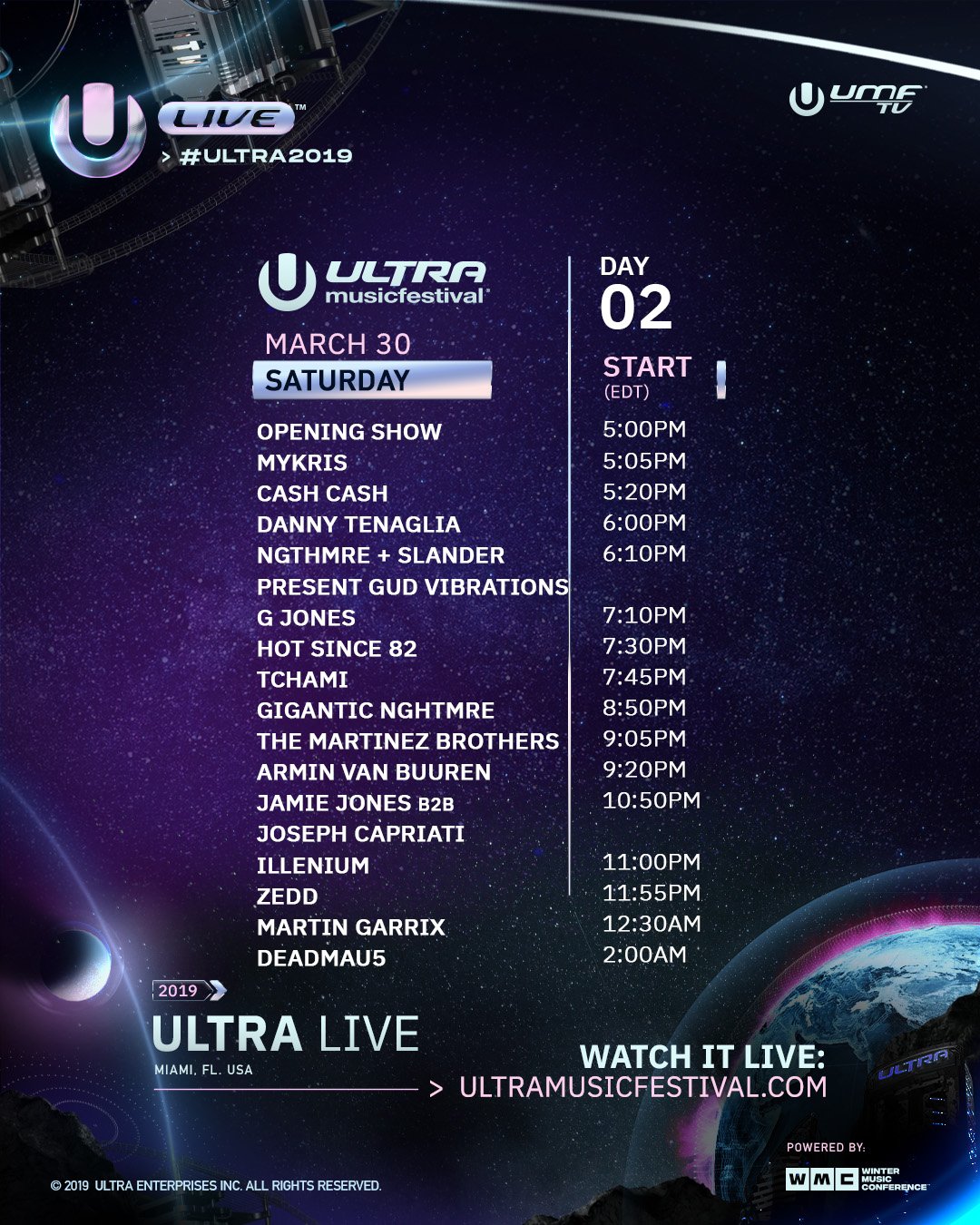 Information seeker. Dog lover. PhD drop out. College professor by day, EDM photographer by night.