Charlesthefirst soars and soothes on brand new 6-track 'No Dimmer' EP
Charles Elias Ingalls is the Lake Tahoe-based producer who runs around his Northern California stomping grounds under his Charlesthefirst moniker. Although he's probably more widely known as the latter over his lesser-known surname, at least in the realm of electronic dance music. Now the bass-gleaning downtempo genius has dropped off his newest project, a six-track EP called No Dimmer, which marks his first since 2018's The Ascent.
Charles' newest project was released independently on his very own imprint, Label w/ No Name, where Charlesthefirst delves deeper into the atmospheric bass underworld than perhaps ever before. Darker than any of his past works, yet still able to come up for air, No Dimmer shines and soothes to the core. From the heavy/easing drops on the previously-teased "Room To Breathe" to the ambient xylo-synths and hip-hip verses of "Ove 4" and the climactic point of the EP's title track, the entire project is a sonic journey into bone chilling, brain tingling downtempo.
Charles also features his very own hip-hop verses on like "Ove 4" and "No Dimmer," giving fans subtle cues of what to expect with his newest side project, hawk. Charles has been known to spit some spoken word from time to time, but this is the first time he's bringing his philosophical, poetic rhymes to the Chrlesthefirst project.
Charlesthefirst is readying himself to embark on his Fall/Winter North American tour, with some pretty stellar festival stops at Meow Wolf Dark Palace, FriendShip, and DejaVoom. He was also just announced on the first phase of the Okeechobee 2020 line-up. Tickets are available here.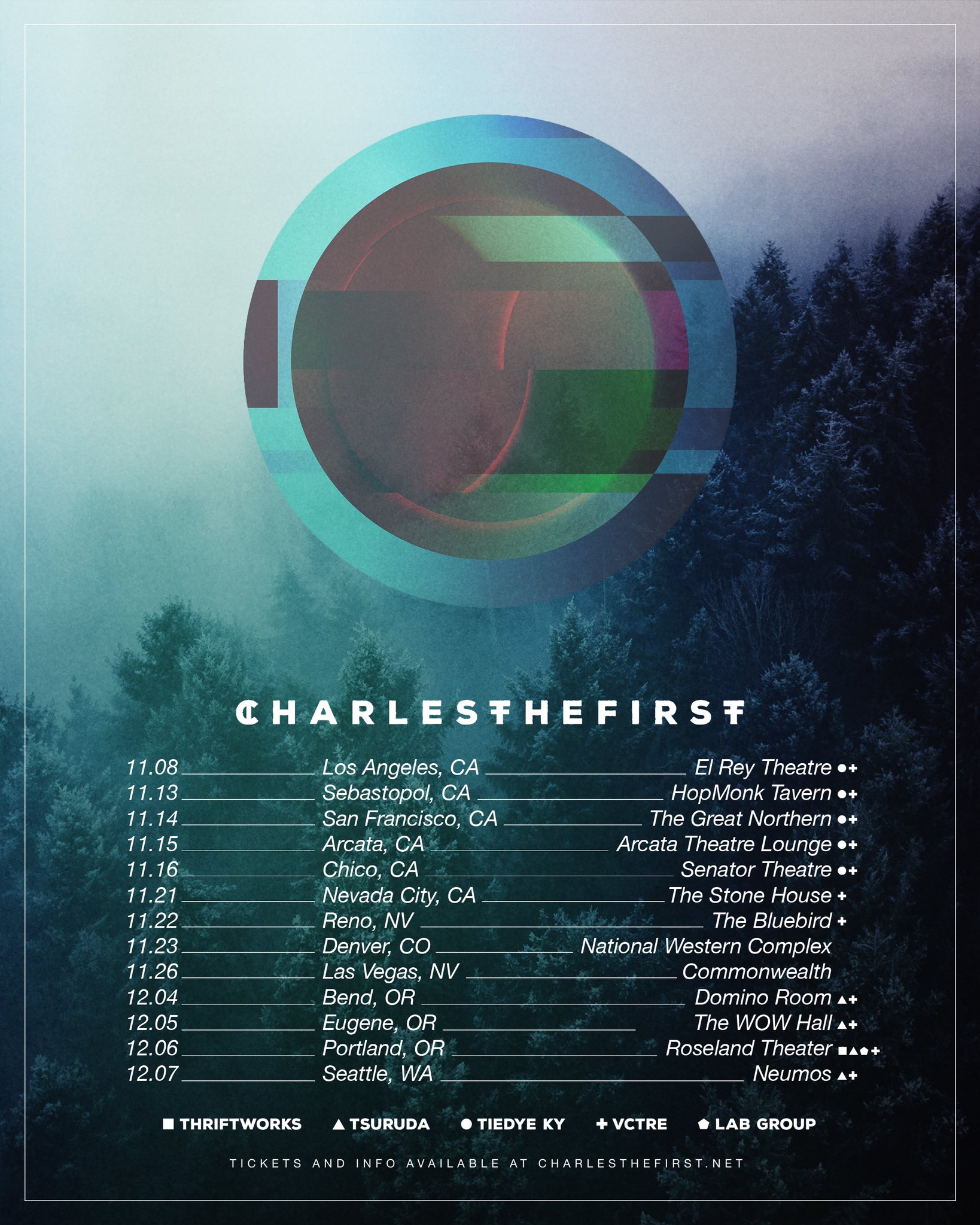 Information seeker. Dog lover. PhD drop out. College professor by day, EDM photographer by night.