Boys Noize announces US Winter tour alongside his tech alias, ELAX
For Boys Noize, 2019 was the year of Dog Blood. As the duetted side-project between him and Skrillex, the pair released a highly-anticipated EP, Turn Out The Lights, to jumpstart the summer. Then, to cap off the summer, Dog Blood teamed up with Ty Dolla $ign on "Midnight Hour," which was an instant chart-topping success and has already been remixed too many times to count. After a year of headlining multiple large-scale festivals, Dog Blood delivered a floor-stomping performance as the marquee act of HARD Day of the Dead last weekend.
In the midst of all of this, Boys Noize hasn't fallen by the wayside on his own solo musical outputs. He's also been releasing under his newer tech-leaning alias, ELAX. Now fans in select cities will be able to see his alter-ego identity come to life on stage in a seven-stop, double-headlining tour taking place between Christmas and New Year's Eve. The US Winter tour will see the producer play under both monikers in top clubbing destination cities, including Miami, New York City, and San Francisco. The tour also takes him to the Mile High for Decadence NYE as well as to the high seas on FriendShip's second cruise liner voyage.
Tour dates and tickets are available here.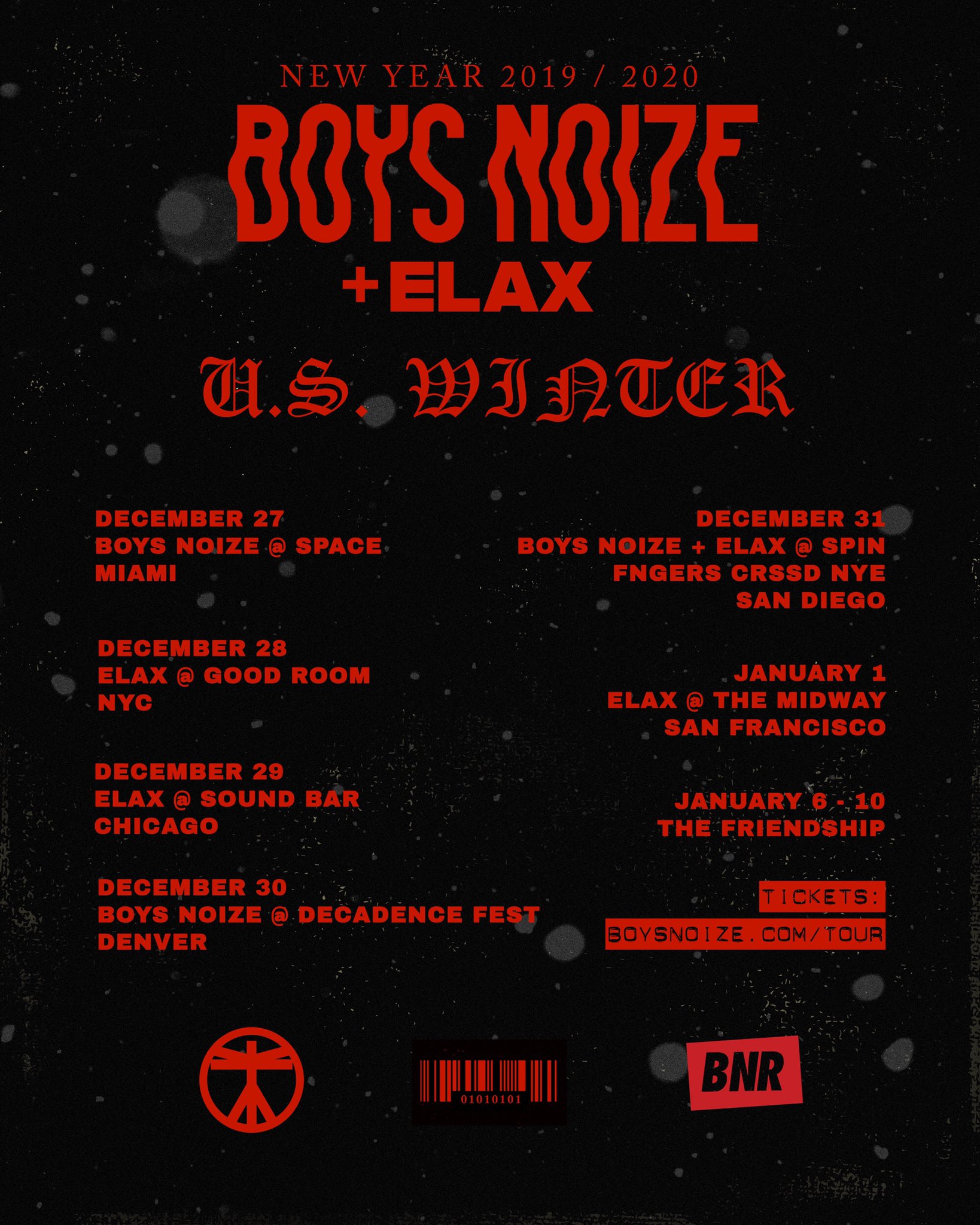 Information seeker. Dog lover. PhD drop out. College professor by day, EDM photographer by night.