Tomorrowland Around The World unveils its new digital island home, Pāpiliōnem
Tomorrowland may not be erecting their fairytale world in Boom, Belgium this year, but the folks behind the global spectacle are giving fans a virtual festival that is being said will raise the bar in terms of VR. The two-day event is dubbed Tomorrowland Around The World and the line-up has just been released with all the usual suspects, including Adam Beyer, Armin van Buuren, David Guetta, Nervo, Martin Garrix, Tiësto, and many more.
Now Tomorrowland HQ has just unveiled its new home Pāpiliōnem, the magical virtual island which will welcome the People of Tomorrow from all corners of the world. Festival visitors will be able to navigate easily through Pāpiliōnem with a PC, laptop, smartphone, or tablet; allowing them to explore the entire festival site with all the different stages and points of interest in an interactive way together with friends.
View the announcement to gain a better glimpse into what to expect from Pāpiliōnem. Also, check out the artist-by-stage overview to start planning the weekend.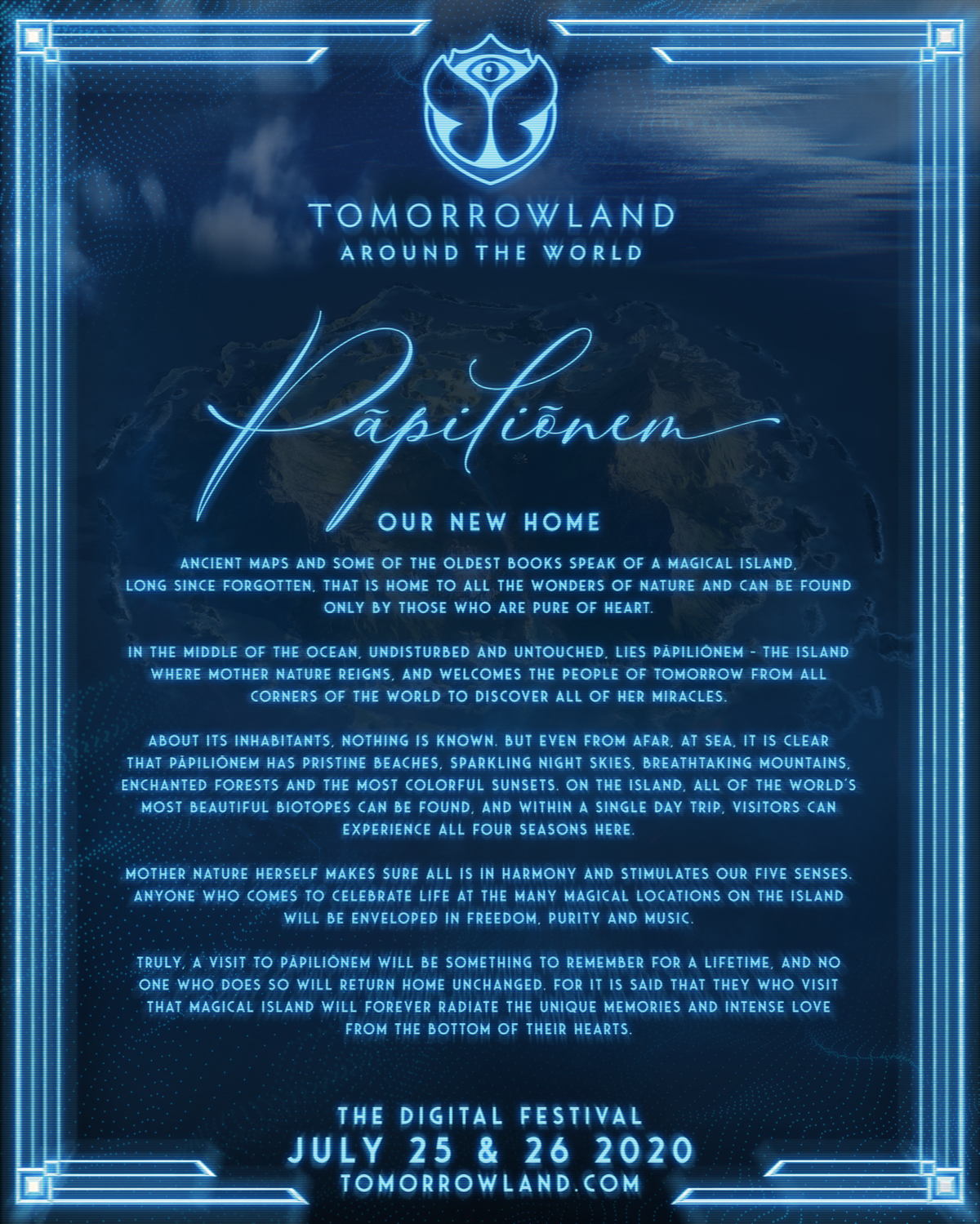 Information seeker. Dog lover. PhD drop out. College professor by day, EDM photographer by night.